Indulge yourself with culinary delights -
FRESHLY PREPARED TO SUIT EVERY TASTE!
We'll spoil you with regional and international food and drinks. And for the children we have plenty of delicious treats. What's more, you can enjoy superb views over the Salzach Valley.
Pamper yourself with natural products from the national park region, some of which are home-made by us.
In the spacious dining room, the cosy living room, the modern and elegant conservatory or on the leafy terrace, you can enjoy the family atmosphere.
In addition to the classics of Austrian cuisine, we also serve culinary surprises.
The pastries are of course homemade.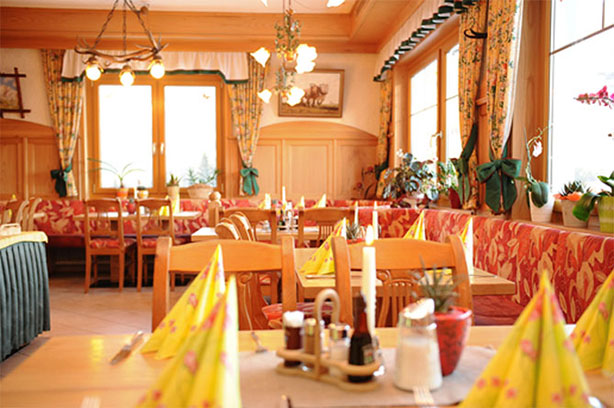 "Know what you eat and drink, know what goes into the prepared food, know the people that produced it, the culture behind it, rediscover recipes from our grandfathers' time."
And why not experience the complete satisfaction that successfully cooking a delicious meal can give you?